May Article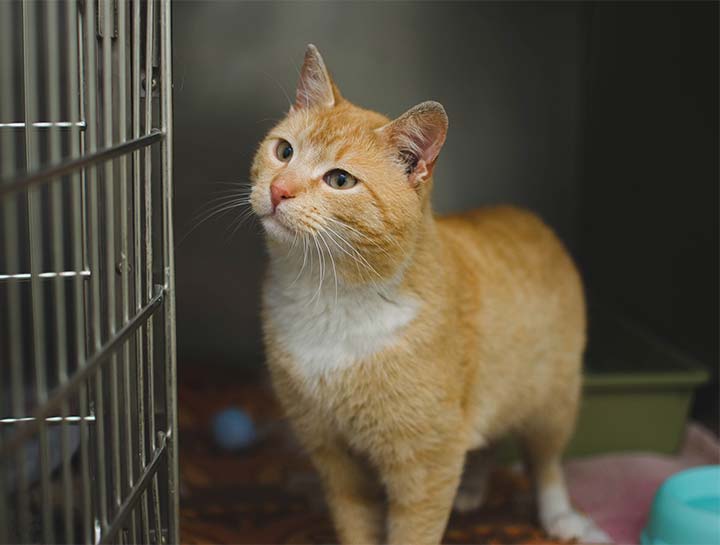 May 3, 2021
Rabies Prevention Month
The month of May in Ripley County has traditionally been "Rabies Prevention Month". For nearly 50 years a local veterinarian and the Ripley County Health Department have teamed up to advertise and deliver rabies vaccination clinics in most of the communities around the county. Many residents of the area appreciated the opportunity to have their pet updated on vaccinations without traveling several miles to a veterinary hospital. They also enjoyed that the rabies vaccine was offered at a reduced cost. In recent years it was not uncommon to have a line up of 30-40 people, pets in tow, patiently waiting for their turn to get the shot. Most commonly these clinics were held at the local firehouse or a community building.
Unfortunately, the coronavirus pandemic has interrupted this tradition. Wondering what we could do to make May a good rabies vaccination experience for the public, at Laughery Valley Veterinary Hospital we have reduced the cost of the rabies vaccine for every dog and cat during the entire month. I hope many who would normally attend the firehouse clinics will take advantage of this special pricing.
The rabies vaccination is a state ordinance passed by the legislature many decades ago in hopes of preventing humans from contracting this almost always fatal disease. Nearly every state has a similar law. A vaccinated pet population is our best weapon against human rabies. Dogs and cats stand as a buffer between rabid wildlife and people.
I often hear from clients that they have a stray dog or cat they feed that hangs around or has made a home in one of their outbuildings. Especially "barn cats" are notorious for not getting their rabies vaccines, but these are the typical animals that are most susceptible to coming in contact with a rabid raccoon, skunk, fox or bat. If you feed the dog or cat and they live on your property, you are responsible for their rabies vaccination.
It has been a couple decades since our last case of animal rabies and we don't want to spoil the trend. The rabies virus has a long history (thousands of years) and is still making the news when it rears its ugly head. Help Ripley County stay rabies free by inoculating the dogs and cats under your care. There are one year and three year rabies vaccines available in our state. Make your appointment during this month and make May 2021 a great year for getting our pets vaccinated for rabies.
Submitted by,
Harley Robinson, DVM
Laughery Valley Veterinary Hospital